Stokes waited for right time for masterpiece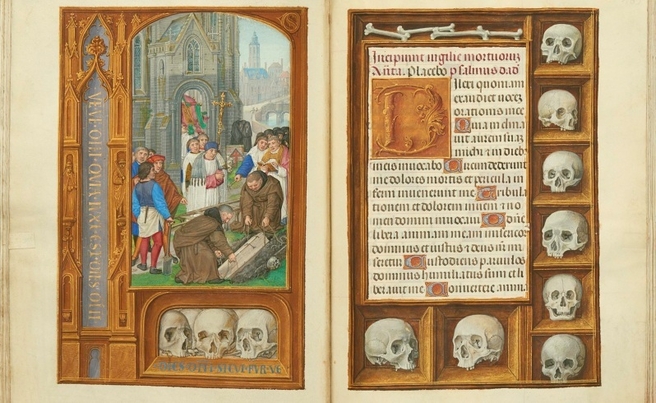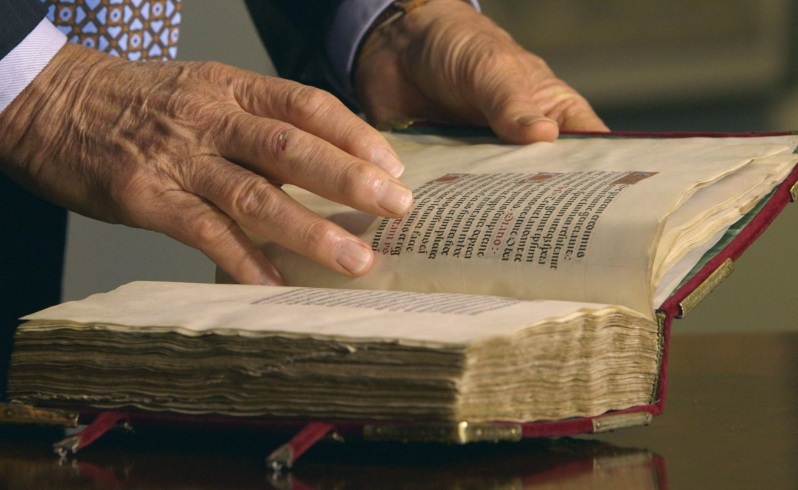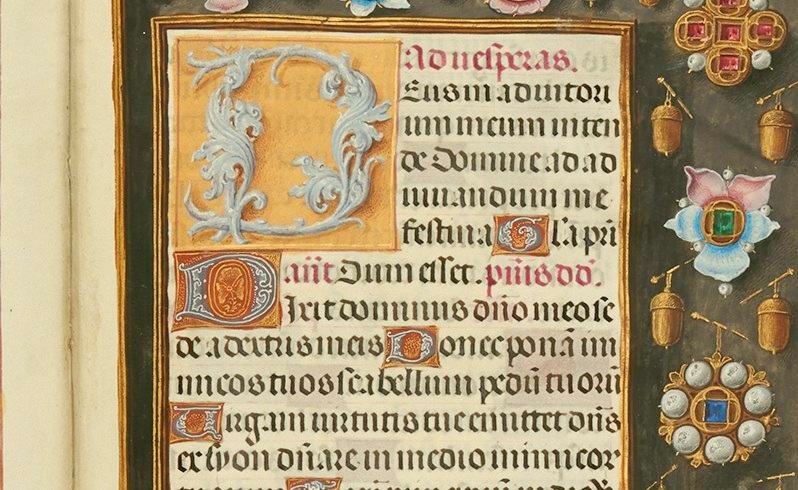 【The West Australianより以下、転載】
For four weeks, one of the most valuable books in existence sat in an unopened wooden courier box in a West Perth office.

Barely a dozen people in the world knew it was there.

While speculation mounted about the fate of the Rothschild Prayerbook, Kerry Stokes - who was never on the art world's radar as a possible buyer - let it lie untouched.

He said he was waiting until the moment felt right to set eyes on a book he paid $15.5 million for, sight unseen.

"Sometimes I believe in personal discipline," he told The West Australian. "I waited until I thought the moment was right, that I would actually absorb it and enjoy it.

"It arrived in our office and it was in this giant container and people said, 'Will we open it', and I said, 'No'."

When Mr Stokes decided he had waited long enough, he unwrapped the 500-year-old manuscript and said the hairs on the back of his arm "stood up".

PERTH HOME FOR LEGENDARY PRAYER BOOK

Mr Stokes, who is not religious, said his reaction surprised him.

"I am a pretty tough nut, I guess, and I love art as one of the expressions that probably appeals to my softer side that a lot of people would deny I had," he said. "But I enjoy art and I didn't expect to be so moved.

"I didn't expect it would move me like it did move me so emotionally. It's made me feel a deep sense of responsibility that I have got to make sure nothing happens to this book in my custody."

It's a reaction echoed by a few people in history who have laid eyes on what is often described as the most beautiful book ever made.

Roger Wieck, from New York's Morgan Library, said the book's artwork - 67 paintings by some of the best artists of the Flemish renaissance - had the power to seduce.

Christie's Euginio Danadoni, who handled the book ahead of its auction, said he contemplated "running away with it".

In an interview on Seven's Sunday Night last night, Mr Stokes revealed himself as the book's buyer and said Perth would be its new home.

For much of its 500 years, the book has been hidden away and cloaked in mystery.

No one knows who originally commissioned or owned it but there is no other illuminated manuscript in private hands like it.

The greatest Flemish renaissance painters worked on its pages in a project believed to have taken months or years to complete.

Little is known about its first 350 years until it turned up in the late 19th century in the hands of the famous Rothschild family in Vienna, who gave it their name.

In 1938, when Austria was annexed by Germany, the book was seized by the nazis and hidden away, possibly in the Austrian salt mines.

Four years later, it was sent to Vienna's National Library.

When the war ended, Austria refused to hand it back to the Rothschilds and as decades of court battles raged, it remained in a vault beneath the library.

It was finally returned to the Rothschilds in 1999 and immediately put up for auction, shattering the 26-year auction record for an illuminated manuscript held until then by the Gospels of Henry the Lion.

It was then hidden away again for 15 years by its anonymous European buyer before it was put up for sale in January this year.

Mr Stokes anonymously registered his interest less than 24 hours before the auction, bidding by phone while dressed in ski gear in Colorado.

Christie's London head of books and manuscripts Margaret Ford was on the other end of the call.

"I told him, 'We've got it' and he said, 'I think I need to sit down'," she said.

Christie's Kay Sutton said the revelation the book was in Perth would surprise the international art world "hopefully in a good way".

"It's rather wonderful to think that something so great is going to go and find new friends in an entirely different continent," she said.
まあ、こちらはおまけの情報ですが・・・・。
そういやあ、ゆうつべにクリスティーズの販促用の動画上がってたね。
あちらはそそられますね。
関連ブログ
Perth will be home to legendary $15m book
ロスチャイルドの時祷書(画像)PART1
ロスチャイルドの時祷書(画像)PART2
ゲッティー美術館が希少な装飾写本を獲得