New 'Saint' Series of Vatican Library Collection Silk Scarves available.
【Catholic Onlineより、以下転載】
BETHESDA, MD (FEBRUARY 7, 2008) - Digital Imaging Studios, has produced a new series of Vatican Library Collection scarves. The first series consisted of designs mainly from medieval floral manuscripts or from the Chigi Codex. These new designs were created from images of saints, such as St Jerome, St John, St Peter and the Apostles and the Holy Family. Several scarves were designed using images from the Bible of Nicolas III D'Este, created in the15th century. It is considered to be the most beautiful and most celebrated Lombard-Gothic Codex.

The Vatican Library's vast treasures make up one of the world's premiere collections of fine art and antiquities. Many of the images seen on the scarves have not been viewed outside the Vatican Library except by scholars and church officials since it was founded in 1451.

Each silk scarf comes with its own Certificate of Authenticity. No more than 100 of each design will be created. The scarves can be identified by a gold-colored "Vatican Library Collection" seal. This seal represents that the scarf has been sanctioned by the Vatican Library and its representatives "I learned about the lives of the saints by working on these scarves", says Diana Medina, owner of Digital Imaging Studios. "The images on the scarves were originally painted in the mid 1300's in some cases, but they depict the lives of saints at the start of Christianity. It was a very enlightening project."

Considering the size of the Vatican Library collection, the scope of Digital Imaging Studio's project utilizing images from the Biblioteca Apostolica Vaticana is remarkable as the Library is the oldest in existence and holds a rich repository of manuscripts, prints and antiquities as well as the largest ancient map and coin collection in the world, some dating back to the 2nd century A.D.

Available now at www.digitalimagingstudios.NET, these scarves offer exquisite reproductions of the treasures from the Vatican Library. The saints depicted are St John, St Jerome, the Holy Family, St Peter and the Apostles and the God of Creation.
第一弾のシリーズは植物画だったそうですが、第二弾として聖人シリーズということです。スカーフは金色で「バチカン図書館コレクション」という印章で、証明されるそうです。
う~ん、その辺がちょっと購入意欲をくすぐりますね! 詳しいデザインはここのサイトをご覧下さい。
Digital Imaging Studios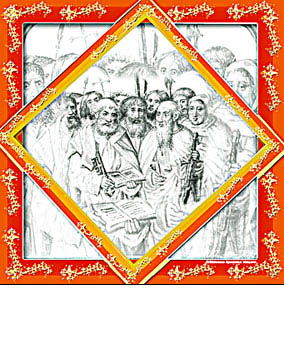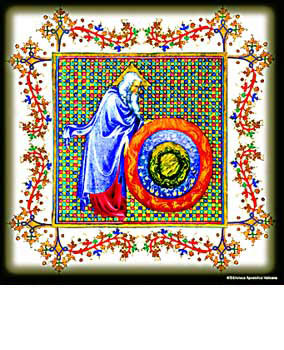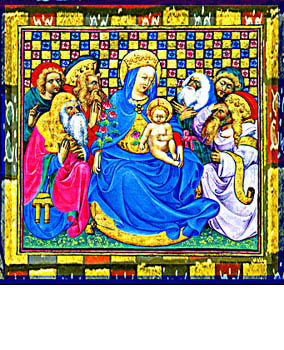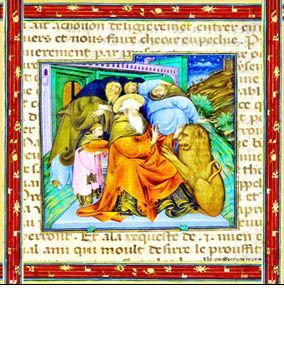 こんな感じです。値段が高いんだけど・・・安かったら欲しいなあ~。